Updated information is not available yet. For information from 2022, see below:
Check out the festival map below!
Festival Map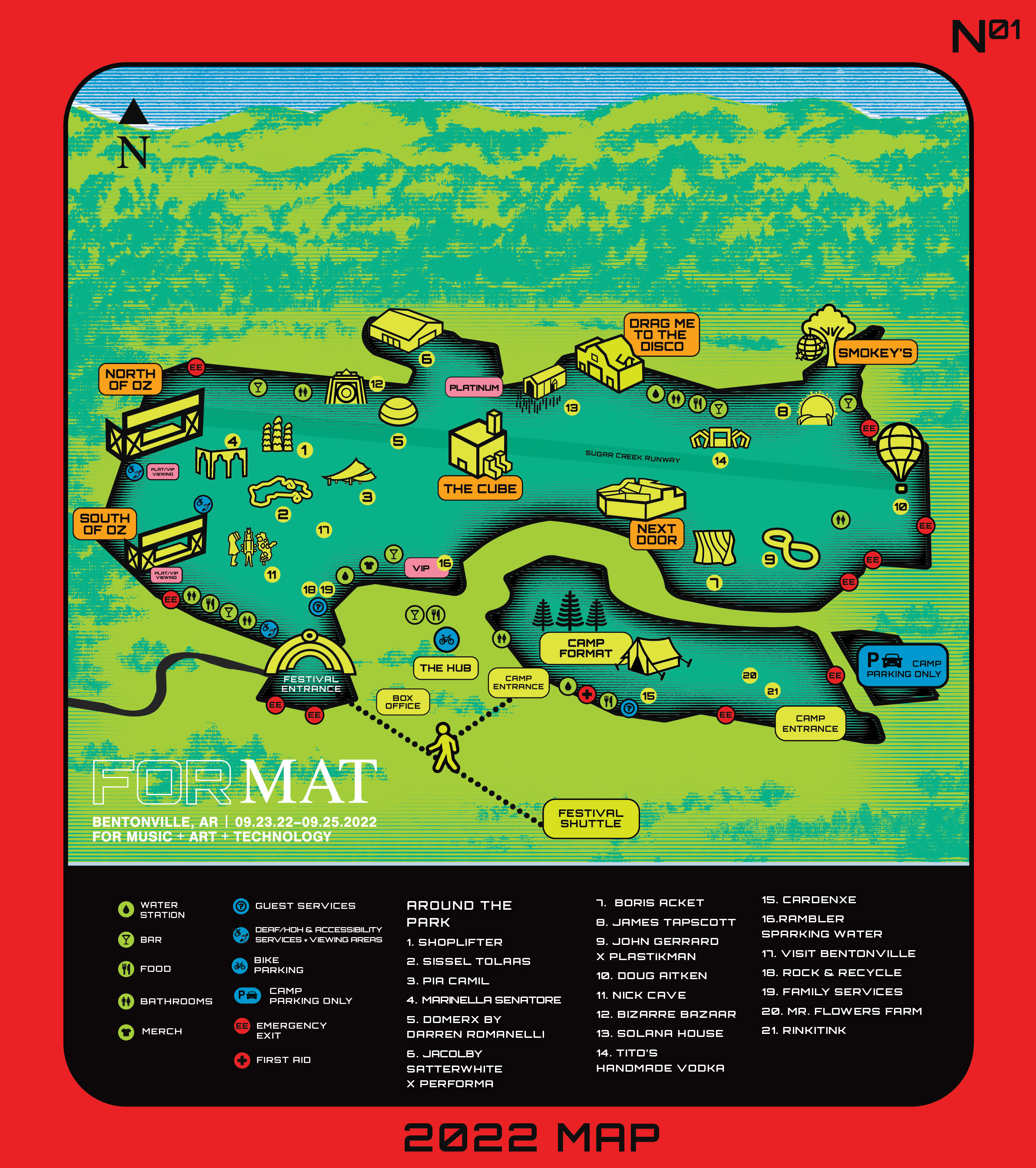 You can also view the maps for our transportation plan below
Rideshare/Family and Friends Pick-Up and Drop-Off location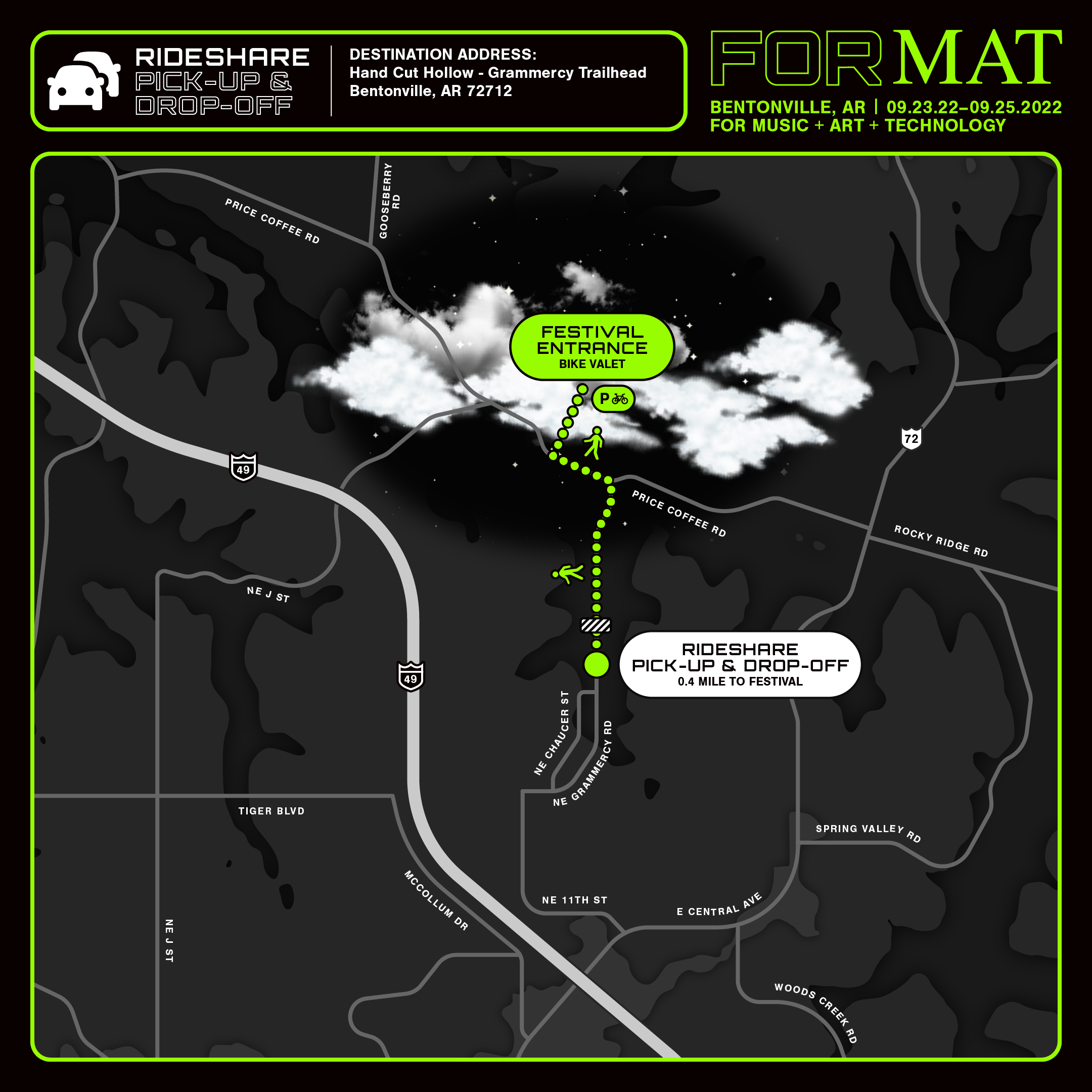 Complimentary Shuttle Routes
1. The Park and Ride Line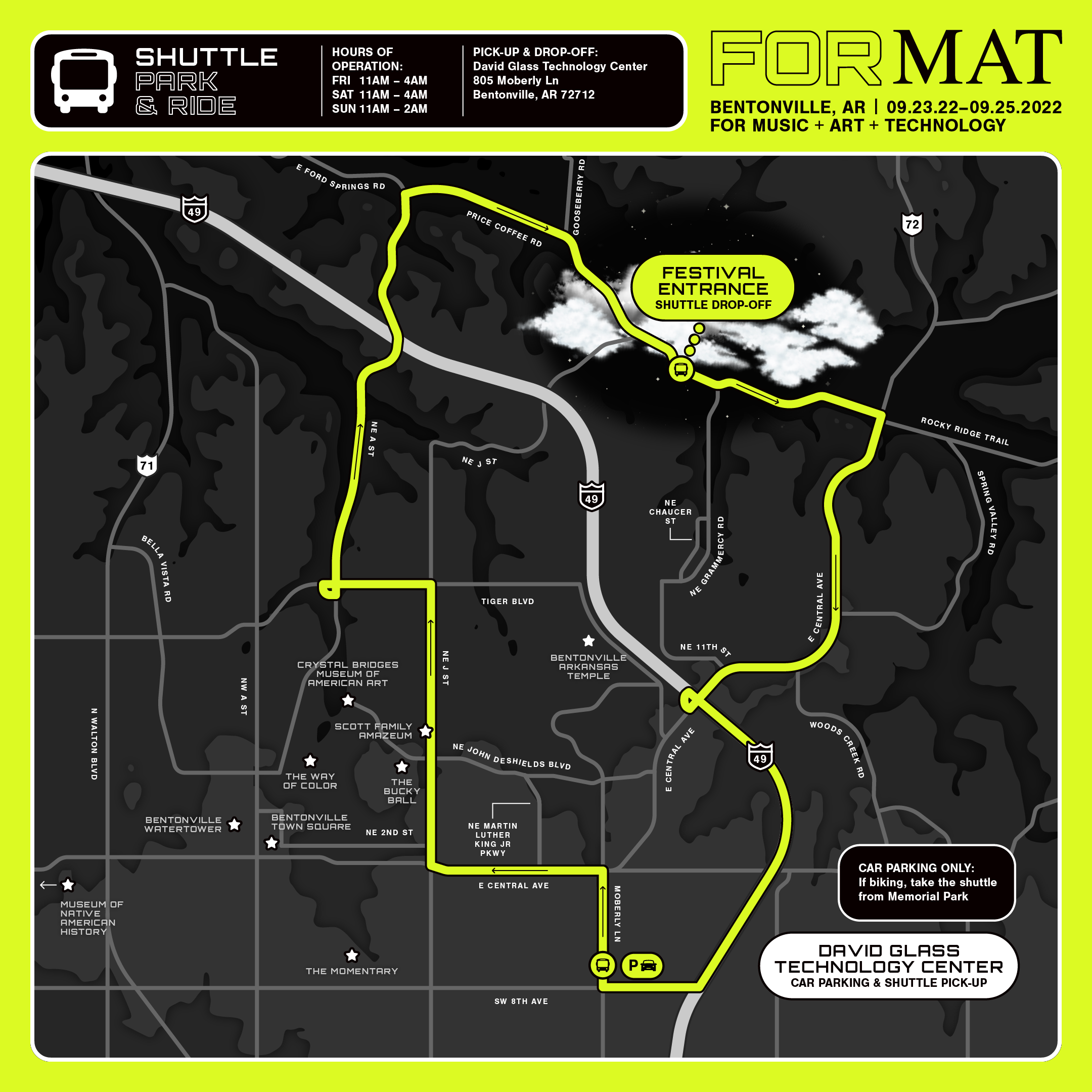 2. The City Line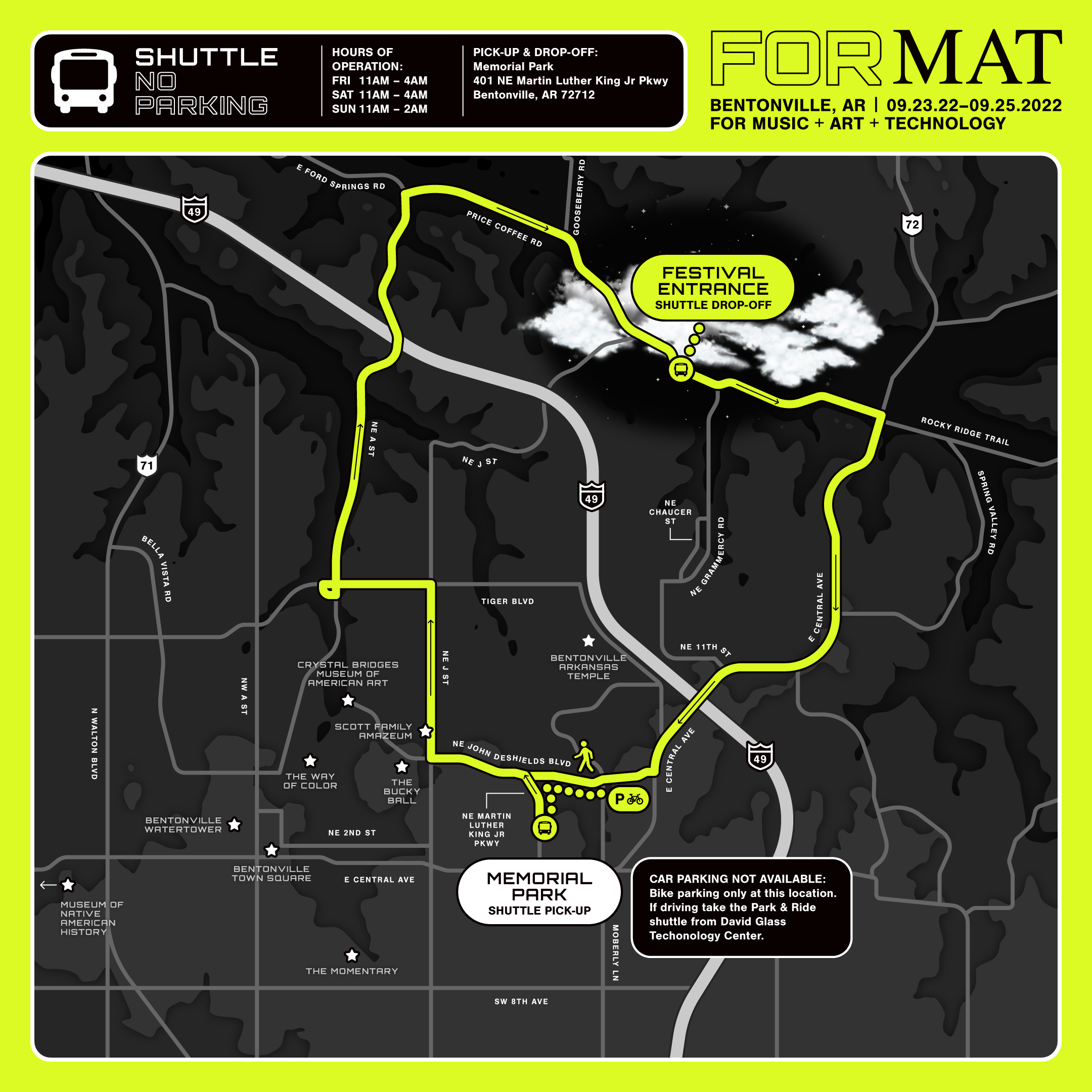 Off-site Car/Motorcycle Parking
There Is no parking onsite at the festival unless you are camping. Everyone else that has a vehicle and needs to park will need to head to the David Glass Technology Center located at 805 Moberly Ln, Bentonville, AR 72712, park and take the shuttle to the festival from there.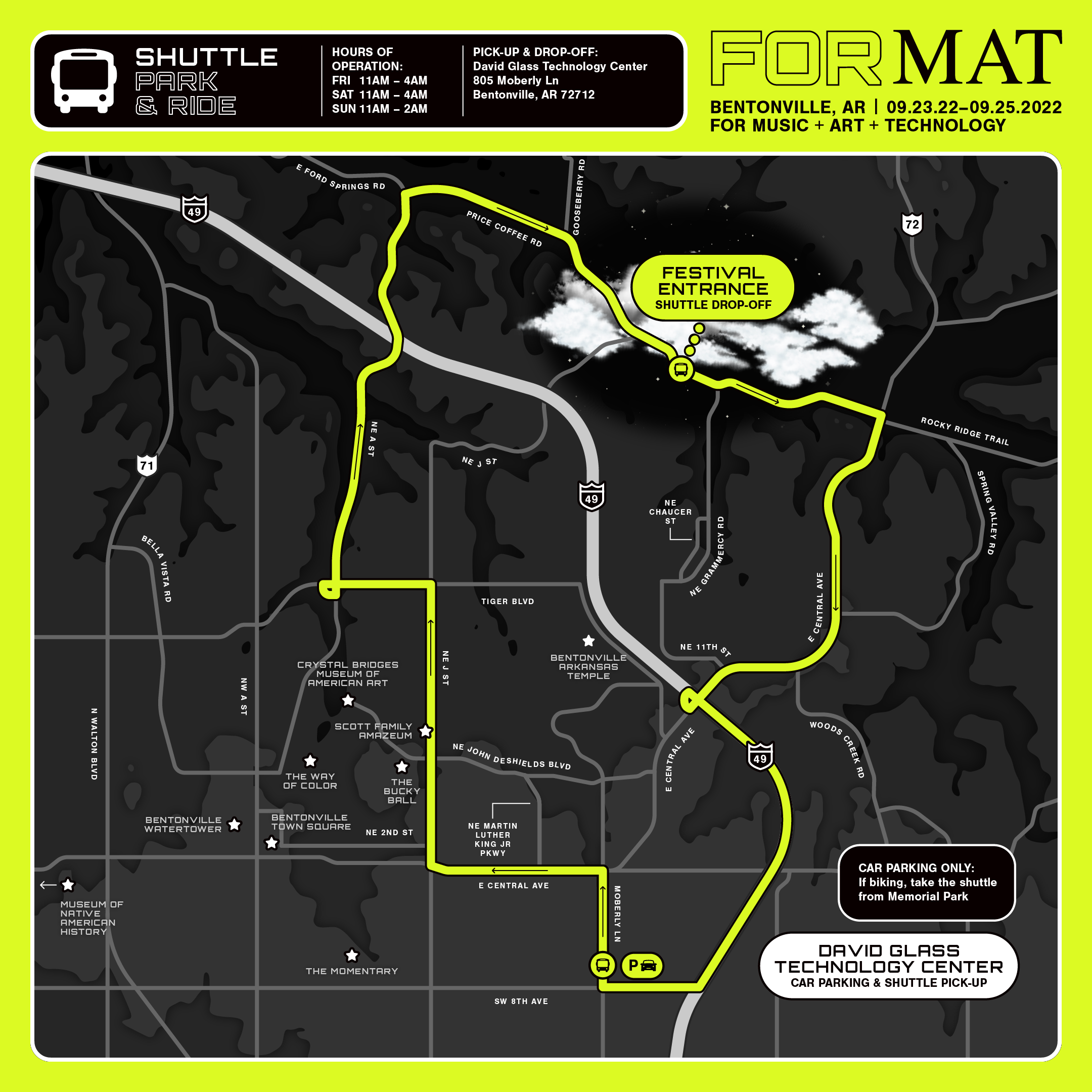 Bicycle Routes
1. Experienced bikers only should take J Street to and from the festival and park their bikes at a secure bike parking area located inside the festival gates. Please note: this route is recommended for advanced riders only. The terrain on J Street is a gravel road with steep accents and descents.
2. There is also secure bike parking located at Memorial Park. Bikers will be able to lock their bikes at a dedicated lot located steps away from the shuttle pick-up and drop-off point and hop on the shuttle to the festival. We recommend this option for less experienced bikers.