Please note there is NO VEHICLE PARKING AT THE MOMENTARY except for Platinum Ticket holders. PARKING IN THE NEIGHBORHOODS around The Momentary is NOT PERMITTED.
There will be parking lots approximately a 15 minute walk away from The Momentary that guests can take advantage of. These lots will be donation based and cost $5 per space per day. Your donation will benefit the Bentonville Schools Foundation! Parking passes can be purchased in person upon arrival to the lot.
The parking lot is located at the corner of 8th and S Walton Blvd, 702 SW 8th St, Bentonville, AR 72716
*A limited shuttle service to and from FORMAT will operate from this lot from 12:30pm to 1:00am on Friday and Saturday and from 12:30pm to 11:30pm on Sunday.
All lots will be open starting at 12pm each day. Lots will close at 1am on Friday and Saturday, and at 11:30pm on Sunday.
Please note: Cars cannot be left in the lots overnight.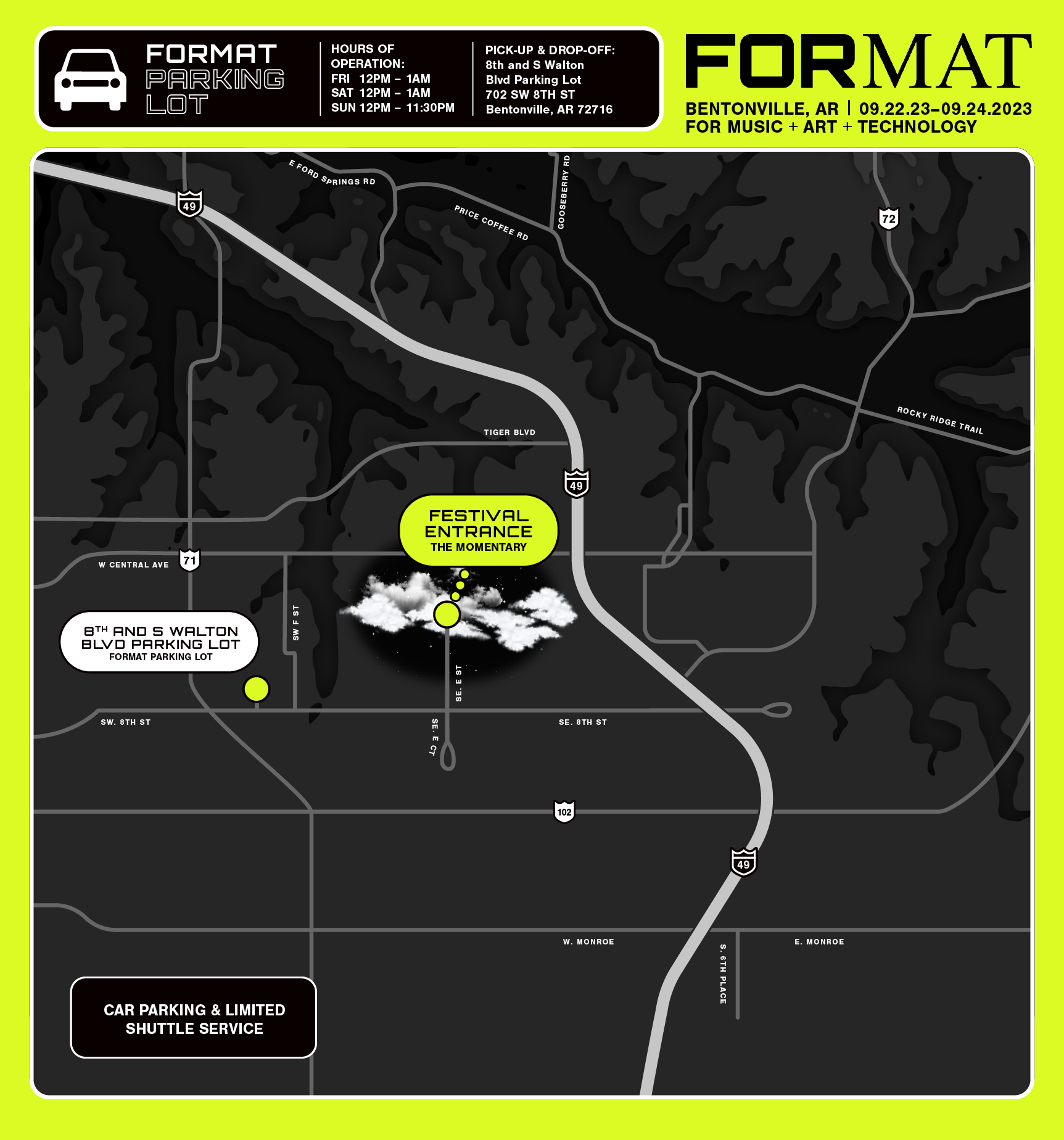 Walking to/from FORMAT from the 8th and S Walton Blvd lot? See route below!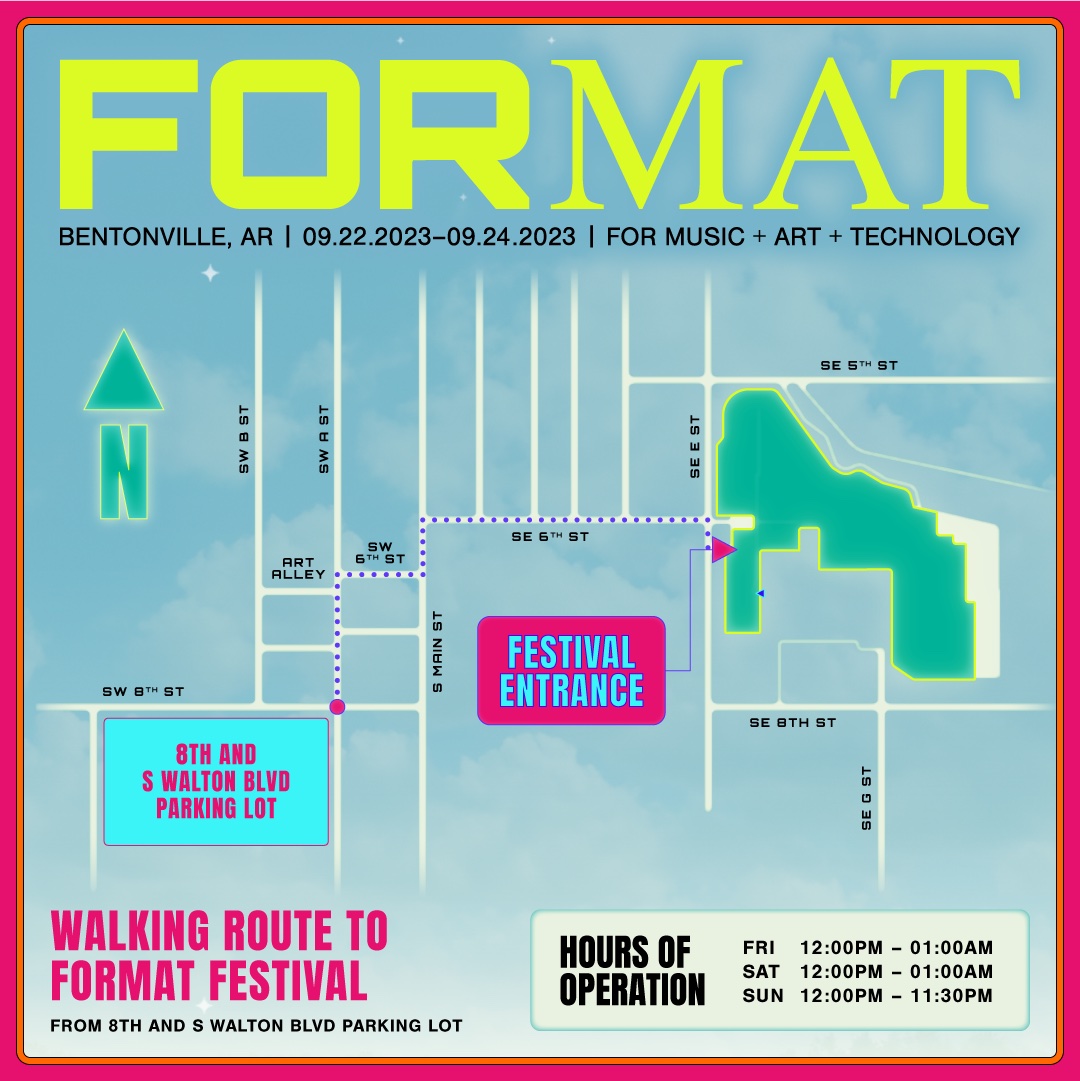 For more information on getting the festival, click here.